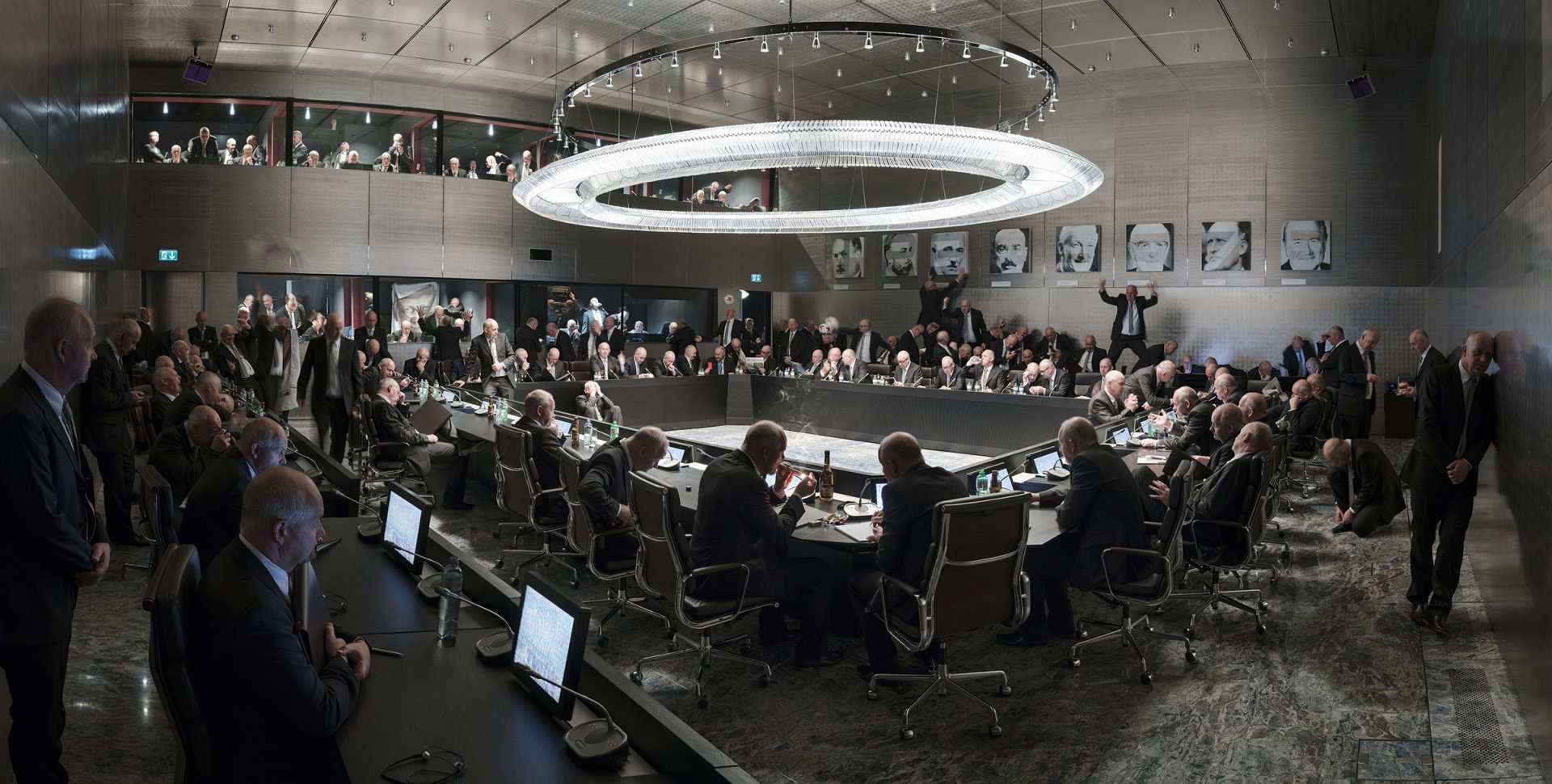 RAY 2018 Festival
24—27 May
To kick off the RAY 2018 EXTREME Triennale (opening on 23 May 2018), for the first time RAY presents an international festival programme with lectures, artist talks, guided tours and workshops on this year's main theme EXTREME between 24 and 27 May.


All events take place at the RAY Festival hub at MMK 3 of the MMK Museum für Moderne Kunst Frankfurt am Main (Domstr. 3), unless otherwise stated. All addresses and opening hours of the event and exhibition venues are available here.
Saturday, 26 May
Key notes and panel discussion EXTREME. BREATHING BETWEEN THE POLES
Key notes by Wolfgang Ullrichs (Freier Autor) and Bernd Stiegler (Universität Konstanz). Followed by panel discussion with Alexandra Lechner and Matthias Wagner K (RAY 2018 curatorial team).
Please find further information here.

Guided tour EXTREME. TERRITORIES
Deutsche Börse Photography Foundation in The Cube, Eschborn
Workshop for children and families EXTREM FOTOGEN
In the context of SATOURDAY
Entrance free
Prior booking at: 069 21240691 or kunstvermittlung.mmk@stadt-frankfurt.de
Gallery talks EXTREME. ENVIRONMENTS
With Paula Luttringer and Pradip Malde, among others.
Please find further information here.

Fotografie Forum Frankfurt
RAY NETWORK presents: Against Gravity. On Recent Photography in Ethiopia
Maheder Haileselassie (Center for Photography in Ethiopia) with Katrin Peters-Klaphake (Kuratorin Curator Makerere Art Gallery, Kampala).

More information here.

RAY MEETS KLINIKA at AMP
With live Performances by Frank Ekeberg (NO), Chris Video (DE/US) and DJ sets Klof (KR) & Floke Faraway (DE)
Gallusanlage 2, 60329 Frankfurt am Main
Sunday, 27 May
Workshop with Arno Rafael Minkkinen
Fotografie Forum Frankfurt
Talk in public space BIRDING THE FUTURE
with Krista Caballero and Frank Ekeberg

Meeting Point: Fotografie Forum Frankfurt
Guided tour EXTREME. BODIES
Museum Angewandte Kunst Frankfurt am Main
RAY 2018 Extreme
Festival hub at MMK 3 of the MMK Museum für Moderne Kunst

Domstr. 3, Frankfurt am Main

Opening hours
Thu—Sat: 10am—8pm
Sun: 10am—6pm


RAY 2018 Festival-Ticket 24—27 May
4-Day Pass*: 25 Euro
Day Pass**: 10 Euro
Available at the Festival hub MMK 3
*4-Day Pass valid for the entire festival programme and includes the one-time admission to all RAY 2018 EXTREME exhibitions and PARTNER PROJECTS 24—27 May. Free admission for students.

**Day Pass is only valid for the festival programme at MMK 3. The visit of the festival hub on Sunday, 27 May is free.

For the visit of the RAY exhibitions in Frankfurt/Main after the festival programme we recommend the Museumsuferticket available at all participating museums or online at www.museumsufer-frankfurt.de. The ticket is valid for two consecutive days.
Directions festival hub

Public transportation:
U-Bahn metro lines: U4 and U5, Stop Dom / Römer Trams: 11 and 12, Stop Römer / Paulskirche S-Bahn: S1 – S6, Stop Konstablerwache
The stops Dom / Römer (U-Bahn) or Römer / Paulskirche (Straßenbahn) are only 3 minutes walking distance from the festival hub at MMK 3.
Attention: Due to construction work, the underground station Dom/Römer cannot be reached from 14.02.2018 until 22.07.2018.

By car:
A5 > Exit Westkreuz Frankfurt > B648 > follow signs to Dom / Römer A3, A66 > Exit Offenbach / Kaiserlei > follow signs to Dom / Römer
Parking:
Parkhaus Dom / Römer, Domstraße 1, 60311 Frankfurt am Main
Parkhaus Konstabler, Töngesgasse 8, 60311 Frankfurt am Main
Contact
T +49 (0)69  74 090 993
info@ray2018.de
www.ray2018.de
Festival Partners