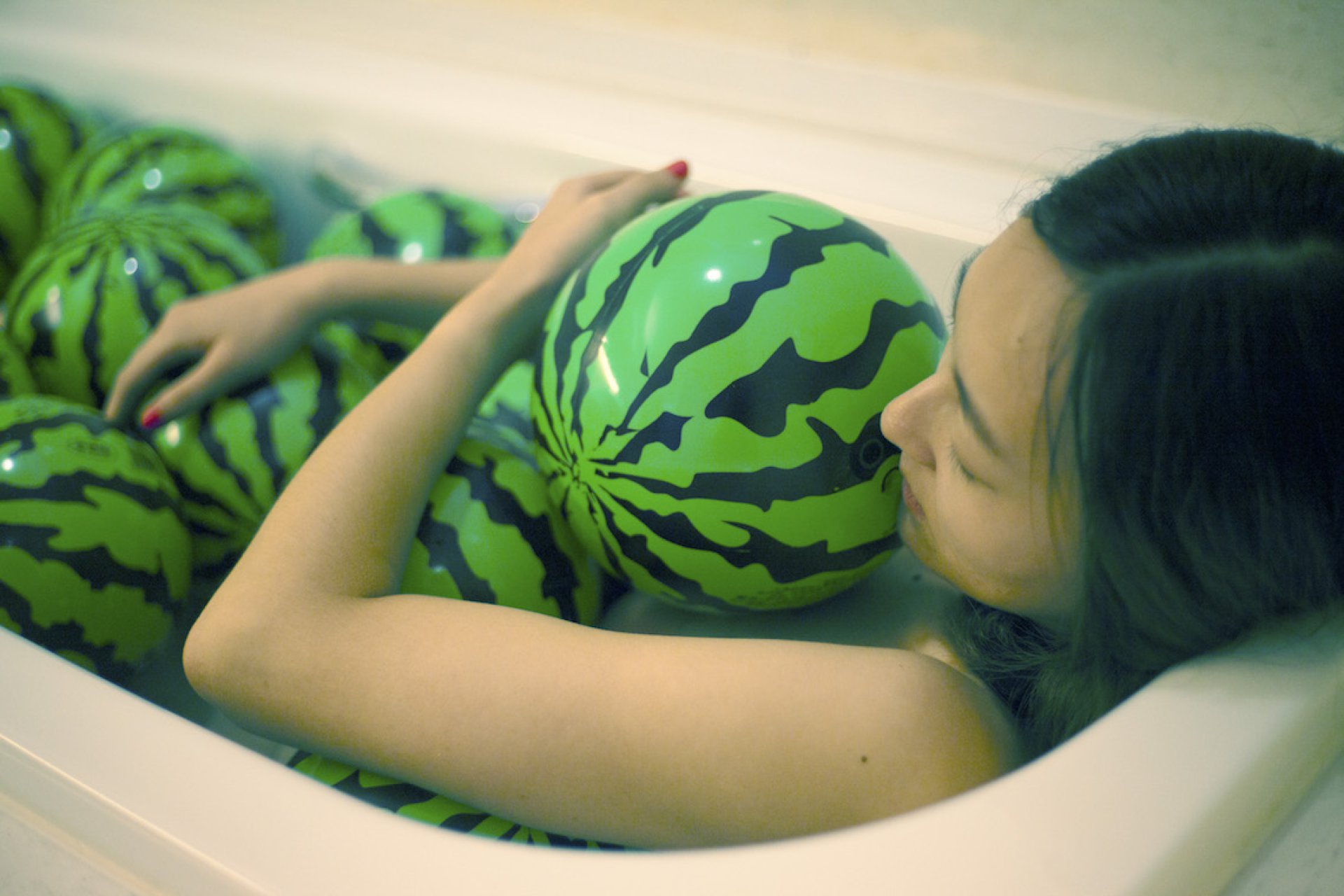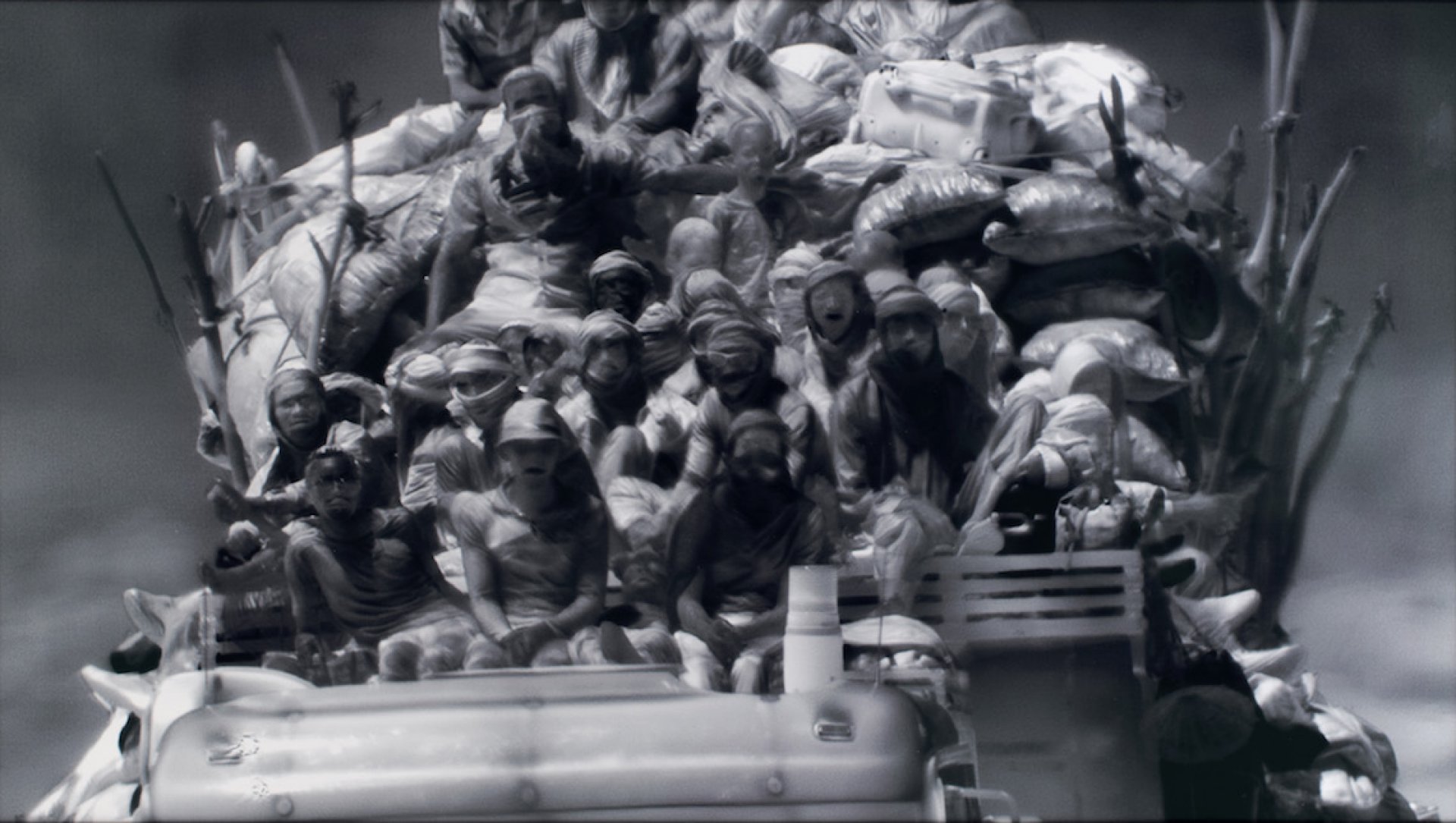 Thursday, 24 May, 10am—1pm

Artist talks with Richard Mosse and Trevor Tweeten as well as Cao Fei and Yuk Hui. Introduction and moderation by Peter Gorschlüter.

10—11.30am

Richard Mosse (*1980 IE/US) has developed a body of work that is both unabashedly aesthetic whilst simultaneously fraught with political and ethical implications. Throughout his work, Mosse subverts weaponized photographic technologies, using them to confront the viewer and refresh documentary forms. His recent works, Incoming and The Castle, are made in response to the mass migration crisis unfolding across Europe, the Middle East and North Africa, the largest displacement of people since the Second World War. Incoming documents the journeys of refugees into Europe, while The Castle documents the condition of the camps and staging sites in which they reside. Mosse has employed a military-grade thermographic surveillance camera that can detect human body heat from a distance of 30.3km.
11.45am—1pm

Through her deep engagement with digital media and the rapid social change in her home country China, Cao Fei is one of the most influential artists of the present day. Together with technology philosopher Yuk Hui, she will talk about her film and photography work Haze and Fog at the RAY Festival and shed light on central aspects of her artistic practice.

Cao Fei (*1978 CN) is considered one of the most innovative contemporary Chinese artists. In her films and installations she combines social criticism, contemporary aesthetics, documentation and references to surrealism. In her multimedia works, she reflects the rapid and chaotic changes that Chinese society is currently undergoing. Cao Fei exhibited her work at the Serpentine Gallery, the Tate Modern London, the Palais de Tokyo and Centre Pompidou in Paris. Cao Fei lives and works in Beijing.
Yuk Hui is a philosopher of technology. He is currently researcher and lecturer at Leuphana University of Lüneburg, as well as visiting professor at the China Academy Of Art. Hui is author of On the Existence of Digital Objects (prefaced by Bernard Stiegler, University of Minnesota Press, 2016), The Question Concerning Technology in China. An essay in Cosmotechnics (Urbanomic, 2017), and co-editor of the anthology 30 Years after Les Immatériaux : Art, Science and Theory (Meson, 2015).
Peter Gorschlüter is a Curator and, since 2010, Deputy Director of the MMK Museum für Moderne Kunst Frankfurt am Main. There he has curated many monographic and thematic exhibitions. In 2016 he developed the widely acclaimed exhibition "An Imagined Museum" at the MMK in collaboration with the Tate and the Centre Pompidou. Peter Gorschlüter studied art and media theory at HfG Karlsruhe. He is a visiting lecturer in the program Curatorial Studies – Theorie – Geschichte – Kritik at the Goethe-Universität and the Hochschule für Bildende Künste – Städelschule Frankfurt am Main