About RAY
The international Triennial RAY Fotografieprojekte Frankfurt/RheinMain was founded in 2010 on the initiative of the Kulturfonds Frankfurt RheinMain in order to bring together and highlight the competence and diversity of photographic art in Frankfurt and the Rhine/Main region.
Since its first edition RAY 2012 the unique collaboration features and produces international examples of contemporary photography and related media every three- years.
The international photography Triennial RAY Fotografieprojekte Frankfurt/RheinMain returns between 24 May and 9 September 2018 to present outstanding contemporary photography and related media at over ten venues in Frankfurt and the region. For the first time, RAY will open with a Festival Kick-off: From 24 to 27 May photography fans, international experts of the medium as well as artists are invited to Frankfurt to explore the medium of photography and topics surrounding the RAY 2018 theme EXTREME. With over fifteen partners and a variety of public events RAY 2018 once again offers a summer of intriguing photographic highlights.
RAY EXTREME presents exhibitions in the following institutions: Darmstädter Tage der Fotografie and Kunstforum of TU Darmstadt; Deutsche Börse Photography Foundation in The Cube (Eschborn); Fotografie Forum Frankfurt; Museum Angewandte Kunst, Frankfurt am Main, and MMK Museum für Moderne Kunst Frankfurt am Main.
RAY PARTNER PROJECTS
As part of the overall RAY 2018 exhibition programme, the DZ BANK Kunstsammlung, Frankfurter Kunstverein, Kunst- und Kulturstiftung Opelvillen Rüsselsheim, Marta Hoepffner-Gesellschaft für Fotografie e.V. in the Stadtmuseum Hofheim and the Nassauische Kunstverein Wiesbaden present their own exhibitions, which broaden the scope of the theme EXTREME with multilayered perspectives within contemporary photography.

RAY PLUS informs about independent photography exhibitions taking place in the Rhine/Main region during RAY 2018.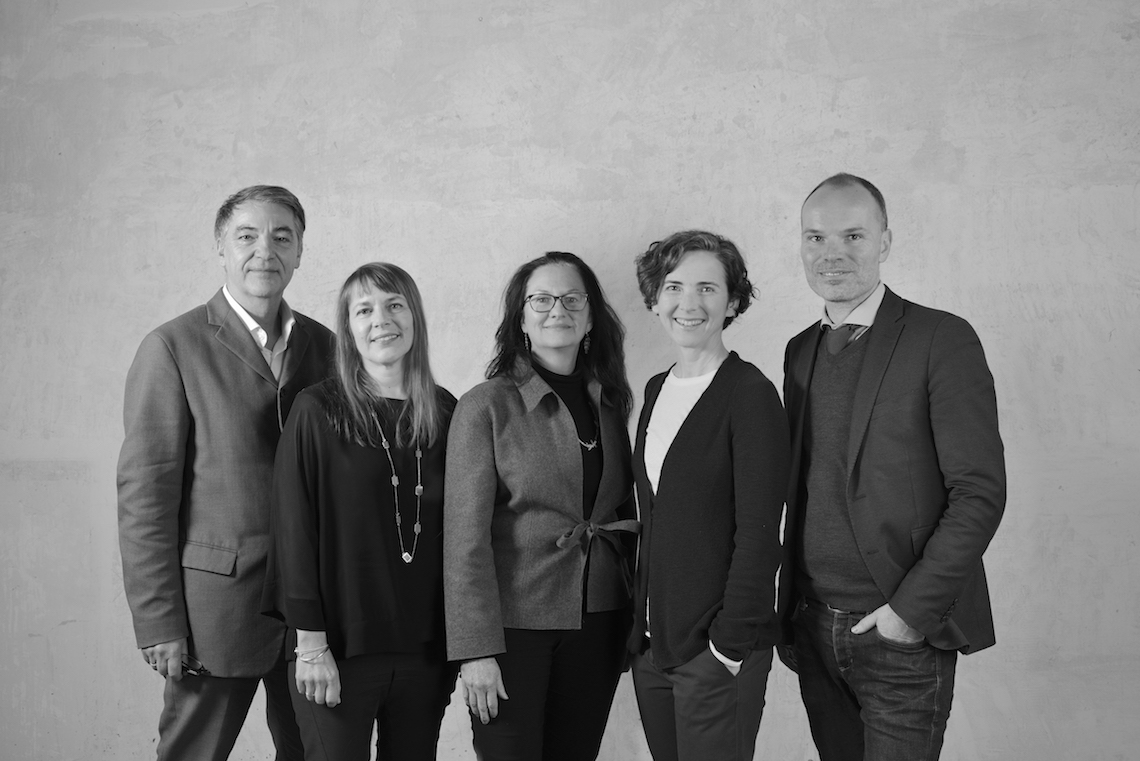 RAY Curatorial Team
from left to right:
Matthias Wagner K (Museum Angewandte Kunst, Frankfurt am Main)
Anne-Marie Beckmann (Deutsche Börse Photography Foundation)
Celina Lunsford (Fotografie Forum Frankfurt)
Alexandra Lechner (Darmstädter Tage der Fotografie)
Peter Gorschlüter (MMK Museum für Moderne Kunst Frankfurt am Main)




RAY Team
Project Coordinators
Sabine Seitz
Sabine Schirdewahn

Press and Public Relations
Annie Buenker
Assistant Press and Public Relations
Meike Weber
Communications Advisor
Markus Müller, Bureau Müller
Exhibition Coordination/Sponsoring
Jacqueline Jakobi

Sponsoring
Laura Gerlach

Editor Print and Online
Andrea Horvay

Graphic Design
Heine Lenz Zizka (Frankfurt/Berlin)

Interns
Vivien Kämpf
Gustav Klaphake
Marion Dubberke (from April to July 2017)
Eike Walkenhorst (since April 2018, MMK)

Press RAY EXTREME Partners
Leticia Adam, Damla Arican, Ronja Gerstadt, Albrecht Haag, Julia Haecker, Christina Henneke, Andrea Horvay, Sabine Königs, Dorothee Maas, Natali Pitzer, Markus Seibel

Project Coordination and Curatorial Assistance RAY EXTREME Partners
Sylvia Ballhause, Layla Burger-Lichtenstein, Albrecht Haag, Esra Klein, Alexandra König, Annekathrin Müller, Julia Reichelt, Annika Sellmann
Organising Institution
Fotografieprojekte gGmbH Braubachstr. 30–32 60311 Frankfurt
am Main
Partner Institutions RAY 2018



Supporters and Media Partners
The RAY Masterclass is supported by
Sponsors


Media partners