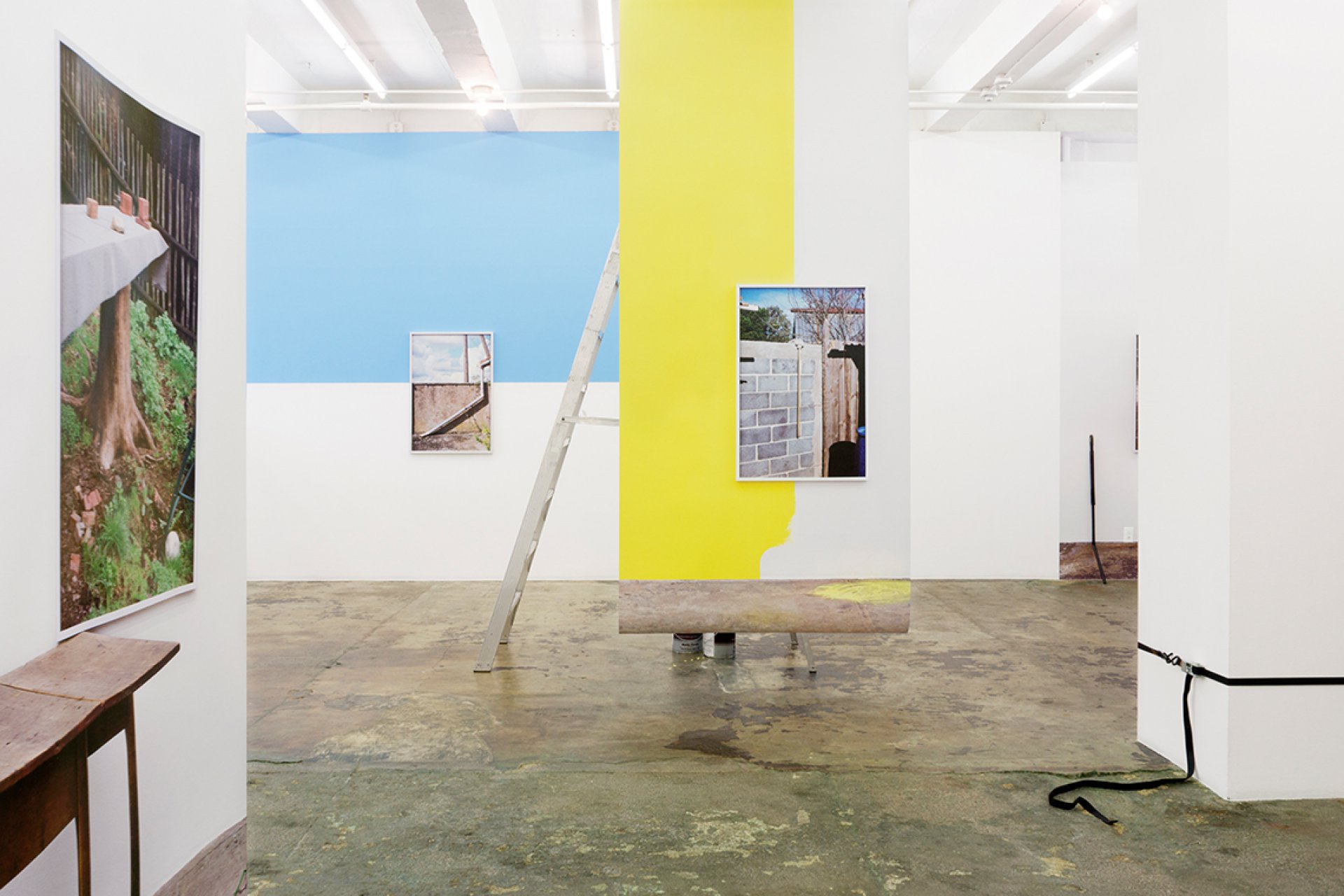 H x B x T
Felicity Hammond / Julian Irlinger / Bianca Pedrina / Kathrin Sonntag

Nassauischer Kunstverein Wiesbaden
25 May ― 8 July 2018
Opening: 24 May 2018, 6pm
The international group show is dedicated to the expansion of photography towards sculptural, performative and installative work. The partly exclusive new productions create new three-dimensional spaces in the exhibition rooms based on two-dimensional prints. Thus, space is both the location and likewise the content of the artworks.
These works play with mimicry and deceptive moments as well as with surfaces and reflections, and question their own medium in the age of post-photography at the same time.
Physical visits of the spaces contrast with their conveyed presentation; real experience meets simulation. The exhibition also questions whether the fundamental difference between three-dimensional space and its two-dimensional simulation is still significant in today's digital age. Has the permanent digital "entering" of foreign, sometimes faraway places become normal by now? The fundamentally altered perception of spaces allows the two extremes of space and surface to merge.
Although the spaces depicted are locatable, they are for their part uprooted ― a parallel to the influence of globality and the internet on the present. By combining references to outlying locations and newly produced works with a reference to the specific location of the exhibition space, the choice of works moves between the poles "in situ" and "ex situ," "regional" and "international". Foreign rooms migrate into the Kunstverein. The known fuses with the "strange" and extremely different.
Curated by Janine Drewes
Nassauischer Kunstverein Wiesbaden, Wilhelmstr. 15, 65185 Wiesbaden
Entrance fee: €5, reduced €3, members free
Opening hours: Tue, 2—8pm; Wed—Fri, 2—6pm; Sat—Sun, 11am — 6pm
Guided tours: Sun, 3pm
www.kunstverein-wiesbaden.de