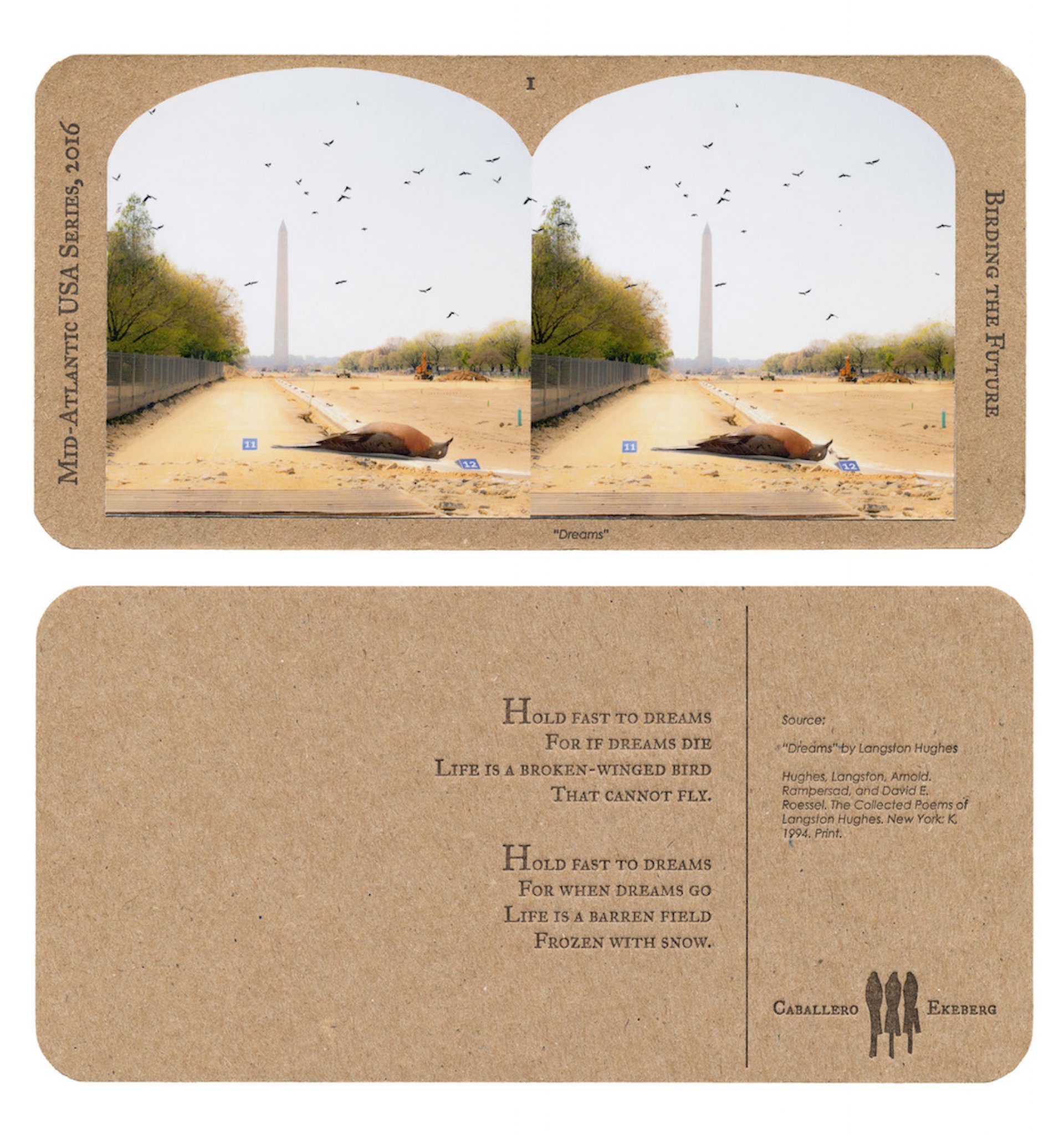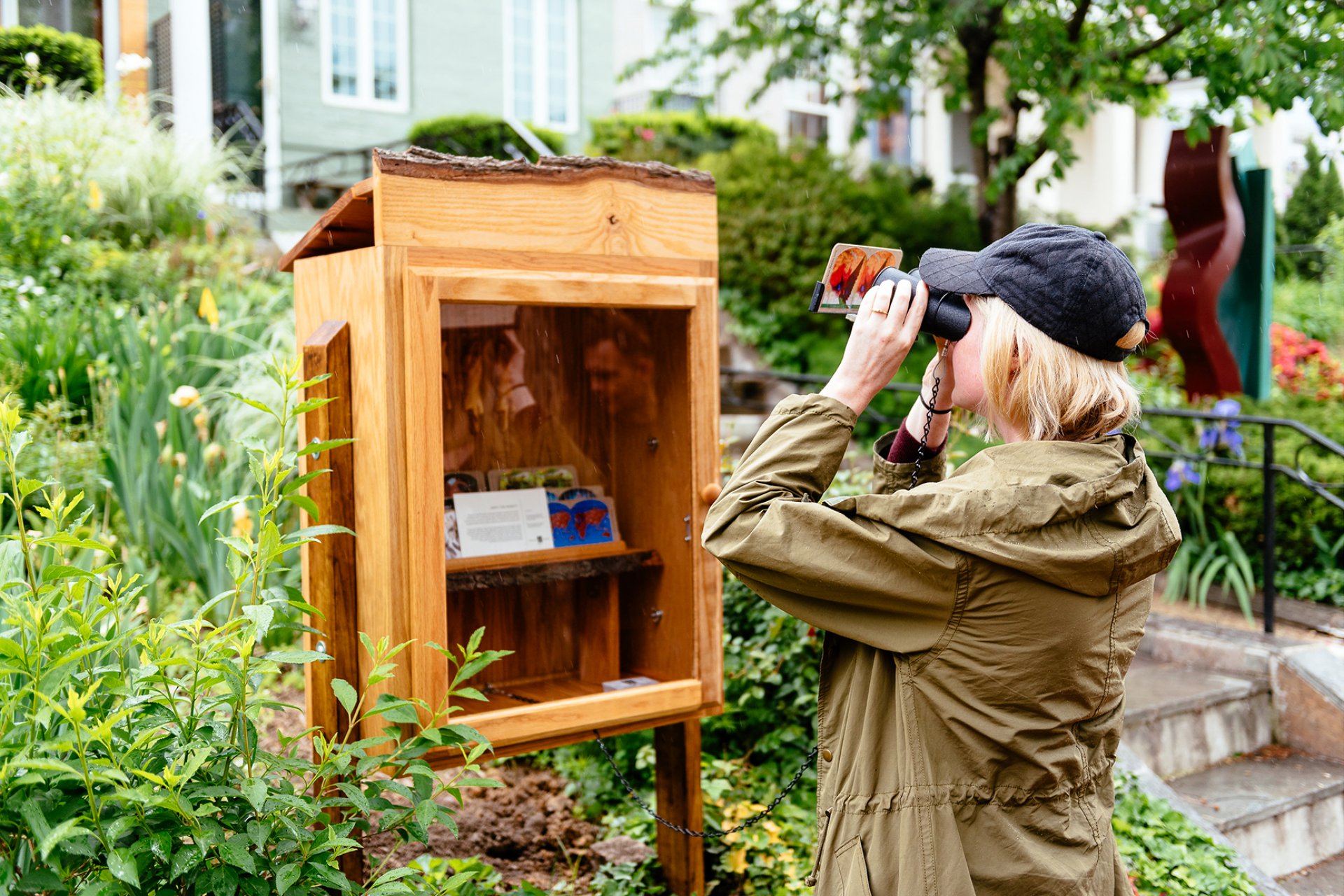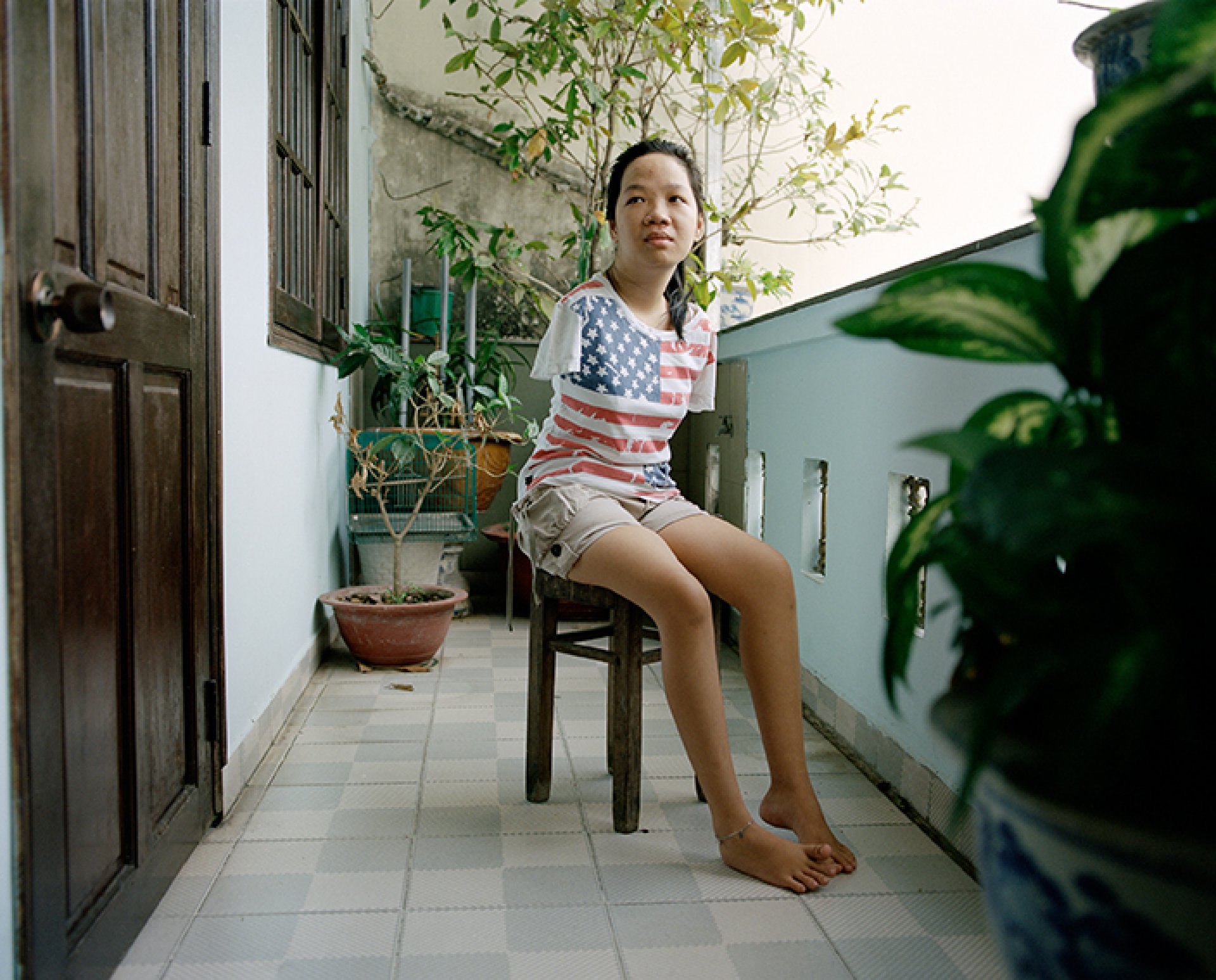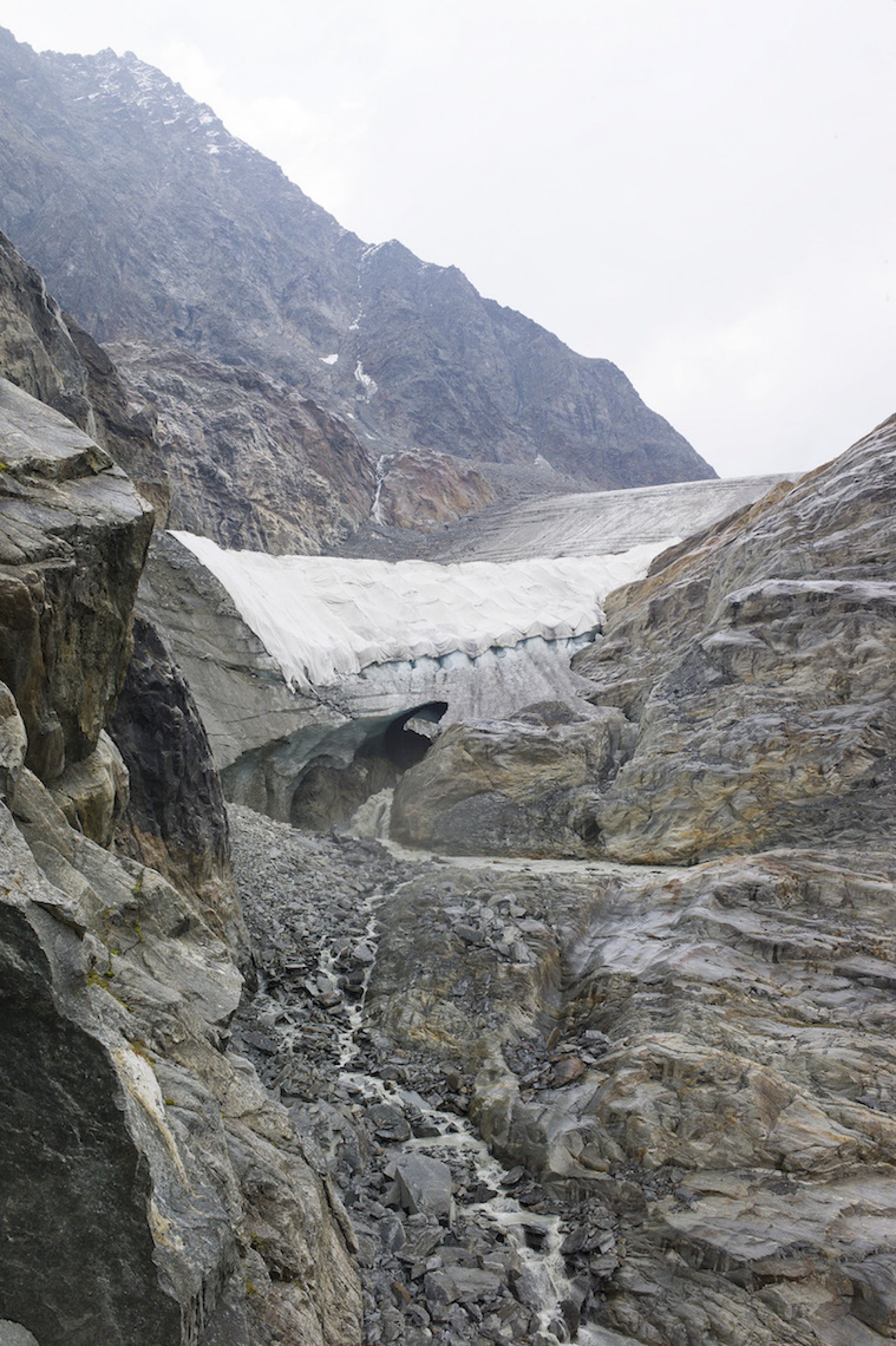 EXTREME. ENTVIRONMENTS
2pm–5pm
Artist talks and panel discussions with Krista Caballero & Frank Ekeberg, Mathieu Asselin and Lois Hechenblaikner. Introduction and moderation by Celina Lunsford (RAY 2018 curator)

2pm Lecture Lois Hechenblaikner Gletscherpathologie
Since the mid-1990s, Austrian photographer Lois Hechenblaikner has been documenting and collecting views of Tyrolean tourism. In his lecture he will talk about his works Gletscherpathologie (Glacier Pathology) and Alpine Entertainment, which gives an unembellished look behind the scenes of winter sports tourism and its influence on the environment.
3pm Artist Talk and Discussion Birding The Future
Krista Caballero and Frank Ekeberg with Celina Lunsford (Co-Kuratorin RAY 2018)
The artist duo Krista Caballero and Frank Ekeberg talks with RAY co-curator Celina Lunsford about Birding The Future – an global interdisciplinary art project that explores current extinction rates by specifically focusing on the warning abilities of birds. At RAY 2018 Birding The Future will premier its Rhine/Main Germany Series, highlighting regional specificities while simultaneously mapping global commonalities.
4pm Lecture Mathieu Asselin Monsanto
Mathieu Asselin talks about his long-term project "Monsanto®: A Photographic Investigation". Through years of meticulous research and documentation in Vietnam and the USA, this project assembles an overwhelming portrait of the past and current practices of this giant chemical corporation, which is currently in the media due to the imminent fusion with the German chemical group Bayer AG.
Krista Caballero is an interdisciplinary artist exploring issues of agency, survival, and environmental change. Caballero received her MFA from the School of the Museum of Fine Arts/Tufts University and in 2009 attended the Skowhegan School of Painting and Sculpture. Her work has been presented across the United States as well as internationally in exhibitions and festivals. Caballero is currently the Interim Director of the Design Cultures & Creativity program at the University of Maryland in College Park.
Frank Ekeberg is a transdisciplinary artist, music composer and researcher working in the intersection of art, science and technology. His work explores issues of ecology, time, space and change, with a particular focus on biodiversity and species extinction. Ekeberg has composed and designed sound for concert performance, dance, film, theater, radio plays and intermedia installations, and his work is widely presented in festivals, exhibitions, concerts and conferences around the world. He is currently Artist Research Fellow at the Smithsonian Institution in Washington D.C., USA.
Mathieu Asselin began his career working on film productions in Caracas, Venezuela, but honed his documentary photography style in the United States. He currently lives and works in New York City and Arles, France. Mathieu Asselin holds a Master's degree from ENSP – École Nationale Supérieure de la Photographie d'Arles in France. His book Monsanto: A Photographic Investigation won the First Photo Book Award at Paris Photo in 2017. He is a finalist for the Deutsche Börse Photography Prize 2018.
Lois Hechenblaikner has devoted himself to Tyrolean tourism and popular entertainment since the mid-1990s and polarises with an unembellished look behind the scenes of mass tourism and major events. His works have been published in numerous publications.
Celina Lunsford is a curator and author and specialized on international tendencies in photography as well as the history of photography. Since 1992 she has been responsible for the exhibition and summer academy program of the Fotografie Forum Frankfurt. She has mentored the Joop Swart Masterclass, among others. Her book Imogen Cunningham (Kehrer Verlag, Heidelberg) was listed in the American Photo Magazine among the "Best Photography Books 2013".
Dr. Wolfgang Ullrich studied philosophy, art history, logic/scientific theory and German studies. From 2006 to 2015 he was Professor of Art Studies and Media Theory at the Staatliche Hochschule für Gestaltung Karlsruhe. Since then he has been working as a freelance author, cultural scientist and consultant. He lives in Leipzig and Munich.
Dr. Bernd Stiegler studied literature and philosophy in Tübingen, Munich, Paris, Berlin, Freiburg and Mannheim. From 1999 to 2007 he worked as Programme Manager Science at Suhrkamp Verlag. Since 2007, he is Professor of Modern German Literature at the University of Constance, specializing in 20th century media studies.
Alexandra Lechner is a professional photographer and co-founder of the Darmstädter Tage der Fotografie (Darmstadt Days of Photography – DTDF). After her training in photography she studied design and photography at the University of Applied Sciences in Darmstadt. She is a Professional Member of the prestigious BFF German Association of Freelance Photographers. Since 2006 she is a regular visiting lecturer at universities. Next to her commercial photography, she is also featured in solo and group exhibitions with her independent photography projects.
The work of Paula Luttringer is largely concerned with the history of her country and her own life. She was a political prisoner in one of the more than 520 Secret Detention Centers (SDCs) in Argentina during the country's Dirty War 1976-1983. Through photography and testimony she is personally engaged in the lifelong process of re-creating a life after disappearance. Her works are part of the collections of the Museo de Arte Moderno de Buenos Aires (MAMBA) and the Museo Nacional de Bellas Artes (MNBA) in Buenos Aires (AR), the Museum of Fine Arts (MFAH) in Houston (TX, US), the George Eastman House Photography Collection in Rochester (NY, US), the Portland Art Museum in Portland (OR, US), the Bibliothèque nationale de France in Paris (FR), as well as part of numerous private collections.